The Bible is filled with stories of God leading people into action. He gave the Ten Commandments as a standard for Godly behavior in Israel, resulting in a righteous impact that would span generations. Jesus later explained that His Father's greatest commandment was to "…love the Lord your God with all your heart and with all your soul and with all your mind…You shall love your neighbor as yourself" (Mt. 22:37-39). And just before finishing His work on earth, Jesus commissioned His followers to "…make disciples of all nations, baptizing them in the name of the Father, and of the Son, and of the Holy Spirit, teaching them to observe all that I have commanded you…" (Mt. 28:19-20).
God desires for you to live and act with great intention, for His name's sake. And yet, God hasn't given a biblical commandment to go to seminary.
So why go to seminary? Is seminary education really necessary? Here are some responses to those great questions.
All followers of Jesus are built and gifted to serve
We who follow Christ have not just been saved from the eternal consequences of sinful actions – we have been transformed into a wholly new creation. While we await Jesus' return, we have new purpose, new community, and new power sourced in God.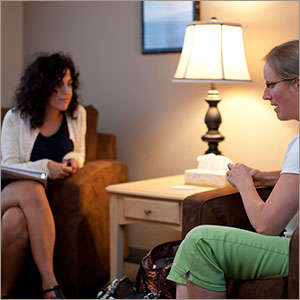 Paul wrote to the church in Corinth, "To each is given the manifestation of the Spirit for the common good" (1 Cor. 12:7), urging believers to use their new Spirit-given abilities in ways that bless others. Like those in Corinth, each believer is to serve in tandem to help build up the Church and church communities in unity and Christlikeness (cf. Eph. 4:11-16). Some are commissioned to serve, some to lead, others to administrate, and others still to prophesy. Regardless of gifting, all believers are commissioned.
Serving with impact takes intentionality
"Keep a close watch on yourself and on the teaching. Persist in this, for by so doing you will save both yourself and your hearers" (1 Tim. 4:16).
Paul wrote this message to his friend and coworker Timothy, for he understood that high hopes for the Lord and a warm body in action don't guarantee ministry effectiveness. So he encourages the young pastor to take great care with his lifestyle and his teaching about God, for they have incredible saving potential.
This message could just have easily been written to you, regardless of your giftedness and calling. Others draw right and wrong conclusions about God from your actions and your words — because you claim to be His. Your lifestyle and service directly impact their choice about whether or not to follow Jesus. These are high stakes. It is crucial then to figure out how you can best learn to use your gifts in a life of service.
Godly servants learn to minister in a variety of ways
Each of us acquires knowledge, culture, and skill through learning. Of course, we all learn in different ways. The same is true for learning in the Church community.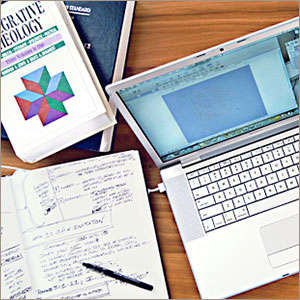 Some will build their understanding of God by listening to podcasts by trusted leaders. Others may best learn through studying the Bible with other believers. Some will learn to encourage the sick and hurting by visiting patients in hospitals. Others will do so by first shadowing a long-time chaplain to learn from her experience. Some learning will happen in church worship services. Others need a book to help them understand the Bible. Some of the most influential Christ-followers in history spent three years following their friend, teacher, and savior through the Israeli countryside.
Do you need to "get your hands dirty" to learn? Do you have a desire to read before you act? Do you like to talk about concepts before you move? Your answers to those questions give some clues as to your preferred learning style.
Not every Christian should build their learning plan around seminary. But if you value structured learning environments, training in community, acquiring skill and knowledge from practitioners, or understanding "why" as well as "how", attending seminary may be the best possible onramp to living a life of impact for the Lord.
Seminary is structured training for real ministry impact
Generally speaking, a seminary is a graduate school that offers Christians a distinctly theological education. This education marries understanding of God and His Word with real life skills so that students minister with excellence in the church community and the world. Seminaries are built upon the college or university model, where students attend classes with other students to learn from professors, write papers, complete learning projects, and serve in internships. Seminary students earn grades, pay tuition, and finally graduate with a master's degree or doctoral degree. And because the seminary is an academic institution, external agencies will hold it accountable for upholding high standards for the sake of its students.
While people can grow into Godly living and ministry by other means, the seminary offers a learning journey that is strategically designed for specific ministry roles. And while learning can happen in isolation, or even within a local church, the seminary offers exposure to the ideas and practices of a more diverse community. At seminary, you'll learn with professors and students who not only come from other church congregations or denominations in your region, but from churches around the world. This is "iron sharpening iron".
"Seminary" may not appear in the original Greek of the New Testament. Neither does God command seminary attendance. Yet, the Seminary exists for the sake of a strong and growing Church and trains believers for that end. Even without a biblical mandate, the seminary has God-honoring intent.
Oh, and it isn't "seminary school". Just "seminary".
If attending seminary is the right path for you, you'll soon face the challenge of finding the right school.
Seminary training should speak to your design, call
With over 270 seminaries in the North American continent alone, the future seminary student will need to discern which school best fits God's purpose for him or her.
Many seminaries are denominationally aligned, with a mission to prepare priests, pastors, and ministers specifically for the clergy requirements and standards of their church tradition. Today, many of these denominations will require a believer to earn a degree or at least significant coursework at one of their denominational seminaries prior to serving in pastoral ministry.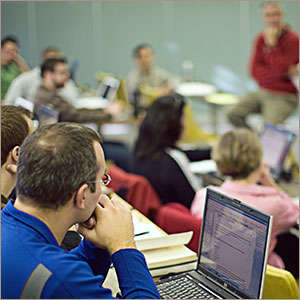 Other seminaries are non-denominational, and serve students from a wide range of churches and denominations – many of whom do not require a seminary degree to serve. These schools train believers for pastoral ministry, and they often offer degrees in other disciplines such as counseling, intercultural studies, coaching, social work, organizational leadership, and missionary endeavors. In this way, many seminaries have expanded the scope of their training from a clergy focus to train for a wider range of ministry roles, in and alongside the church. This movement means that many seminaries now provide scalable training for believers in vocational and volunteer roles.
Some schools adopt a conservative stance on Biblical interpretation. Others speak of their rigorous academic reputation. Some emphasize how they provide training online. And others still speak of progressive engagement with culture. You've got some choices to make.
Take the next step in your ministry training
If you're convinced that attending seminary should be a part of your future, take prayerful time to find a seminary that speaks to your values, convictions, and God-given leading. The time, energy, and money you spend in this training will bear fruit over a lifetime of ministry that truly brings glory to God.